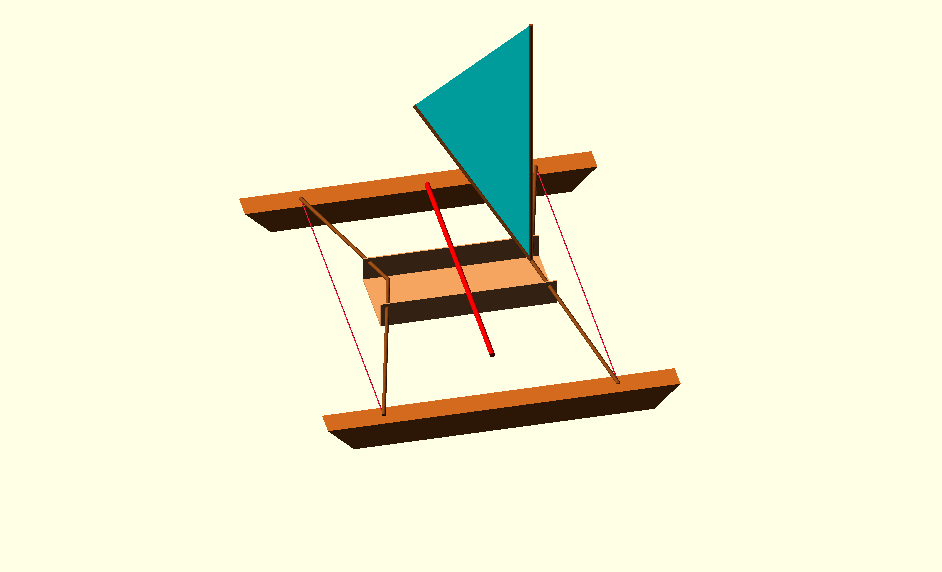 This is an early stage of a boat design. It mixes ideas from both kayaks with outriggers and from sailing catamarans. The idea is to make a boat that is good for both paddling and sailing and can be packed up to the size of a very large suitcase.
The two outriggers provide all the buoyancy and the tiny cabin in the middle fits one person with their legs stretched out.
The sparse connection between the cabin and outriggers is to allow decent room for paddling (the red stick).
More details to follow at a later date.